Cookies settings
This website uses cookies to ensure that you get the most value on our website. You will give your consent by clicking on the "Accept All Cookies".
Cutting, deboning, logistics, packaging, efficient production
Complex services in the area of ​​meat processing
We provide comprehensive services within the meat industry. Thus, not only the meat cutting itself, but also consultation services and complete logistics such as meat packaging and vacuuming.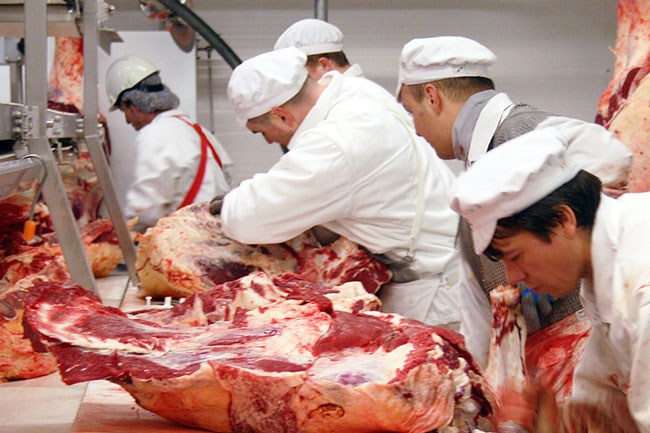 Professional cutting and extraction services
We offer:
cutting meat (pork, beef, mutton, elk, reindeer and bear)
deboning meat
complete logistics
vacuuming meat
efficient production
three-shift operation
consultations of all kinds
More information
Professional meat processing
Maximize production
If you want to increase the production, do not hesitate to contact us. We will consult and adapt to your requirements and needs.
Contact us